At Bollier Ciccone, we are Austin, Texas Civil Litigation Lawyers specializing in resolving complex high-value disputes. We provide tier-one counseling and litigation expertise with a focus on providing exceptional service. Our clients are typically high net worth individuals and companies that require a steadfast commitment to advocacy and attention to detail. 
Commercial litigation can be complex. Whether it's unpaid projects, breach of contract, or day-to-day legal advice — we have worked with most legal issues that can arise in construction, real estate, and commercial business law. We can help you with everything from simple legal advice, risk management, or full litigation.
Board Certified by the Texas Board of Legal Specialization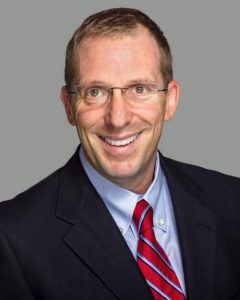 Tony Ciccone leads our construction law team and is Board Certified by the Texas Board of Legal Specialization. Why is that important? Being Board Certified by the TBLS is the highest level of professional certification an attorney can achieve in the state of Texas. 
A lawyer must first qualify by showing an extensive history of their specific area of practice. Then, the lawyer must study a large volume of material, statutes, and laws regarding their practice area. This is self-study and is not guided, so it's up to the attorney to show the discipline and determination needed to achieve Board Certification. 
Once the self-study portion is complete, the attorney takes a day-long examination similar to the bar exam, however, it is focused on a specific practice area of law. 
Tony Ciccone became Board Certified in 2018.


When you work with us, you're not just another client. You're family. Bollier Ciccone, LLP
Work with Reputable Civil Litigation Lawyers | Austin, Texas
As an attorney, reputation is everything. When facing a complex high-value lawsuit, you need an attorney you can trust because your relationship with them could mean the key difference between winning — or facing the loss of a significant amount of assets.
When searching for the right civil litigation lawyer in Austin, here are a few guidelines.  
Get the Procedures Right
Civil litigation can be very complex and involves a lot of technicalities and procedures. One mistake at any stage or any discrepancies in your documents, and you may lose the case even before it starts. By hiring a Board Certified Austin Civil Litigation lawyer, you get the help of a professional who has been doing this for their entire career. This way, you don't have to be worried about missing any deadlines or filing the wrong documents with the court.
Don't Get Bullied into Submission
Many civil cases involve big companies with a wealth of resources, including an army of civil litigation lawyers. If you've filed the litigation suit, they may try to bully you into accepting a settlement offer that is nowhere near what you deserve. However, with Bollier Ciccone, you have ground to stand on and can afford to take the risk of advancing things to court if needed because our expertise informs your decisions.
Experience Coupled with Proper Knowledge Of The Law
With Bollier Ciccone in your corner, you get the benefit of our years of experience litigating complex, high-value matters. We can provide detailed insights into how the law applies to your particular situation and we know exactly what it takes to win a case. We strive to be the best civil litigation lawyers in Austin, Texas, and it starts with a focus on you, the client. 
Being Board Certified by the Texas Board of Legal Specialization means you can rest assured that our knowledge of the law is at the top end of the spectrum — an important asset toward winning your case. 
Rated AV-Preeminent by Martindale-Hubbell
For more than 130 years, Martindale-Hubbell has reviewed attorneys for high ethical standards and strong legal ability through a peer review system. They ensure your lawyer is trustworthy, ethical, and knowledgeable.
An AV Rating means that the attorney has reached the highest level of professional excellence and is recognized for the highest level of skill and integrity in their practice. 
As an AV-Preeminent Rated attorney, you can be assured that we have your best interests in mind and adhere to the strictest ethical standards and confidentiality.
Introducing Bollier Ciccone LLP | Austin, Texas Civil Litigation Lawyers
If you are looking for a law firm with the ability to successfully litigate your high-value matter, you've come to the right place. With over thirty years of experience, we are undoubtedly some of the most experienced civil litigation lawyers in Austin, TX. Our team's dedication and commitment are unparalleled, and locals can always count on us to offer the best legal team. Here's why you should choose us.
World Class Customer Service
Our clients mean everything to us and we like to show them exactly that. We will do everything in our power to give you a boutique customer experience that you will appreciate. We work directly with our clients and strive to address every detail and potential outcome of your case. We will address any concerns and queries you might be having and, on top of that, provide regular updates on the progress of the case and offer professional advice on what you can do.
Impeccable Record
We always want to do what's best for the client and are willing to go that extra mile just to ensure you are satisfied with the outcome. This success is owed to the passion and dedication we all have towards ensuring that you are happy with your representation. We strive to be the best civil litigation lawyers in Austin, Texas —and it starts by being the best we can be for each individual client. 
Hire Experienced Civil Litigation Lawyers in Austin, TX Today! 
Don't settle for mediocre representation. Your satisfaction is a priority, and if reviews and testimonials from past clients are anything to go by, we are a five-star law firm that will always deliver. What are you waiting for? Call today and get in touch with us to discuss your case.