Elizabeth Ayala & Emily Landeros are "Ones To Watch" by Best Lawyers®
August 17, 2023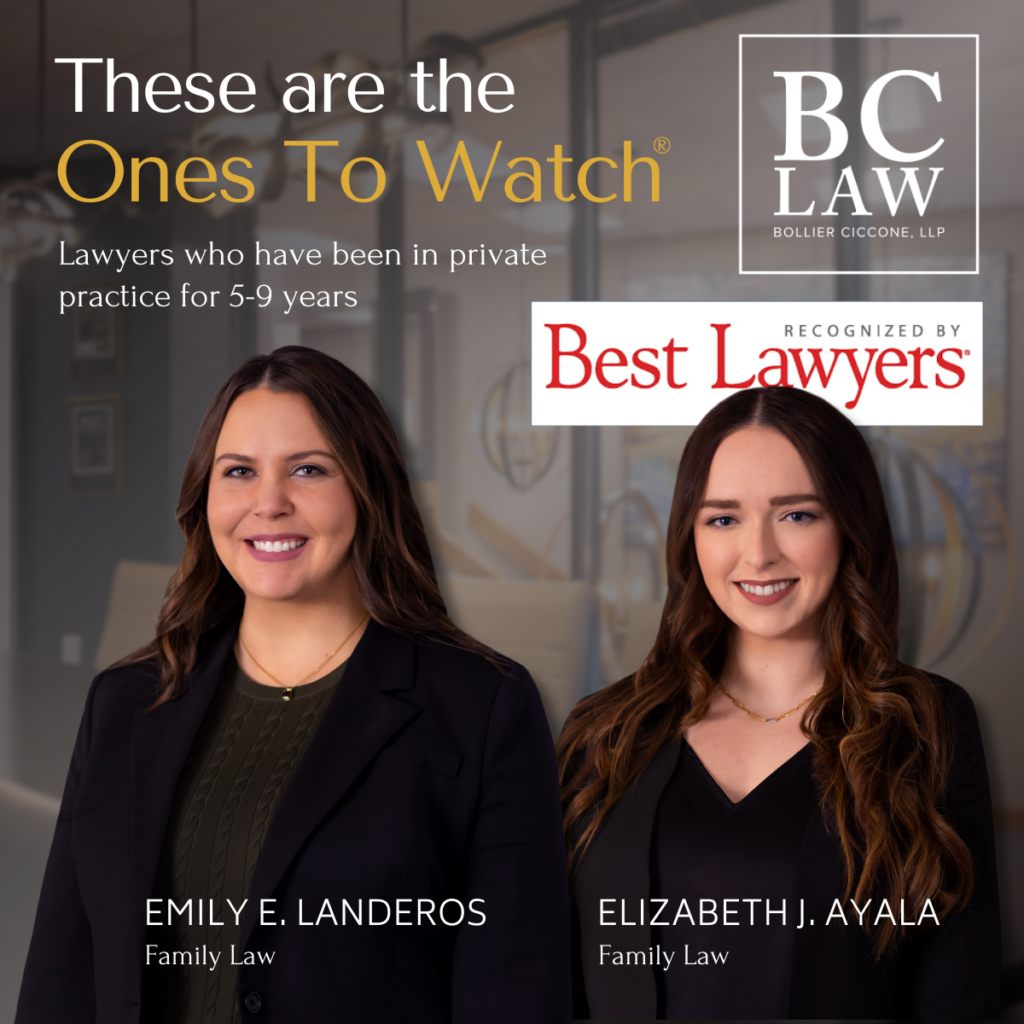 We are delighted to share the exciting news that our very own Elizabeth Ayala and Emily Landeros have been honored with the prestigious Ones to Watch award in Family Law by Best Lawyers®. This recognition highlights their exceptional professional abilities in private practice and unwavering commitment to their family law clients.
Both Elizabeth and Emily have consistently showcased remarkable skills, dedication, and expertise in their practice. Their hard work and perseverance have not gone unnoticed, and we are incredibly proud of their achievements.
The Ones to Watch Award by Best Lawyers is a significant accolade that acknowledges the outstanding accomplishments of lawyers who have been in private practice for less than ten years. This award is based entirely on the same Purely Peer Review® methodology that has made Best Lawyers the gold standard for legal recognitions worldwide. For the 2024 edition of Best Lawyers: Ones to Watch® in America, more than 2.4 million votes were analyzed, which resulted in more than 25,000 lawyers being honored in the new edition.